Innovative Ideas, Stylish Designs
An Intimate Collection of Luxury Homes
Check out our intimate collection of luxury homes
Viewing this Saturday, 29th January 2023 between 11am – 12pm

Explore our stylish show house in '3D Space' below...

House Options @
ABC Development
THE GROSVENOR
The Grosvenor is a 4 bedroom semi-detached home approx. 154 sq m (1,655 sq ft).


More Details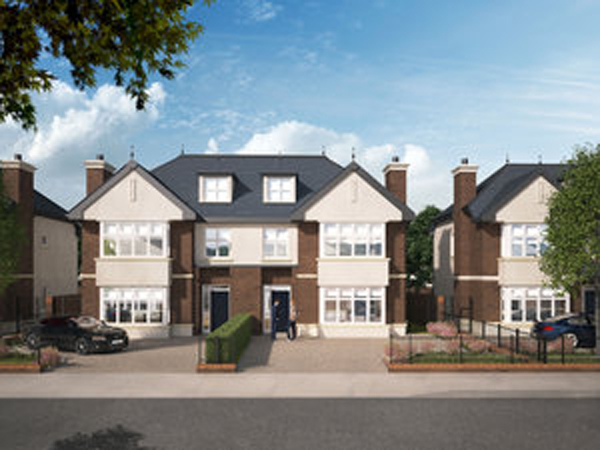 ABC PropertyAn exclusive collection of luxury homes set within leafy parkland in the affluent coastal community of Malahide, County Dublin.
ABC Property; the perfect choice
These contemporary detached and semi-detached houses radiate character, style and space only strolling distance from Malahide Castle.

Inspirational scenery enriched with medieval history and every imaginable amenity makes ABC Property an idyllic home environment for you and your family to enjoy.
There are many quality schools that are easily accessible including;
St Andrews National School
St Sylvester's National School
John Paul School
Malahide Community School
Portmarnock Community School
St Oliver Plunkett School
Educate Together National School
The city centre is just 15 km south of Malahide and is easily accessible with regular service provided by the 42 bus route whilst Portmarnock Dart station is only 2km away.
Malahide to St Stephens Green 34 Mins – Car
Portmarnock to Pearse Station 26 Mins (Every 30 Mins) – Dart
Malahide to Airport 12 Mins - Car
ABC Property is surrounded by an array of quality sporting activities including;
Malahide Golf Club
Portmarnock Golf Club
Malahide Cricket Club
Malahide Yacht Club
Malahide Lawn, Tennis & Croquet Club
St Sylvester's GAA Club
Malahide Rugby Club
Malahide Hockey Club
Fitness & well-being is fully catered for with the following gyms being easily accessible;
Avoca, Malahide Castle
The Fitness Institute St Olaves
Defined Fitness
Flye Fit Gym
Crossfit North Dublin, Kinsealy Business Park
Innovative Ideas, Stylish Designs

Developer
MAYBURY PROPERTIES